Triangle Pads
1. It is important to keep the skin clean and free from oils and residue.
2. Choose what kind of top you are going to wear. We recommend wearing them in tight, structured, and fitted tops.
3. Remove the plastic wrap from the Triangle Pads. Put your top on and adjust breasts to desired height and position.
4. Stick the pads on to your skin and press firmly to secure. Make sure that the push padded side is placed on the inside.
5. After use, the Triangle Pads can be re-covered with plastic foil after use to prevent them from getting dirty.
6. Boost your cleavage & your confidence!

Buy it as a set
BOOST YOUR CONFIDENCE
Boost your cleavage & your confidence! With our
double-sided Triangle Pads you can lift your boobs in your bralette for a natural, but gorgeous push up effect! with the strong double-sided adhesive,the pads are easy to use – remove the plastic, stick them to your skin and put on your favorite
bikini top or bralette to secure the pad.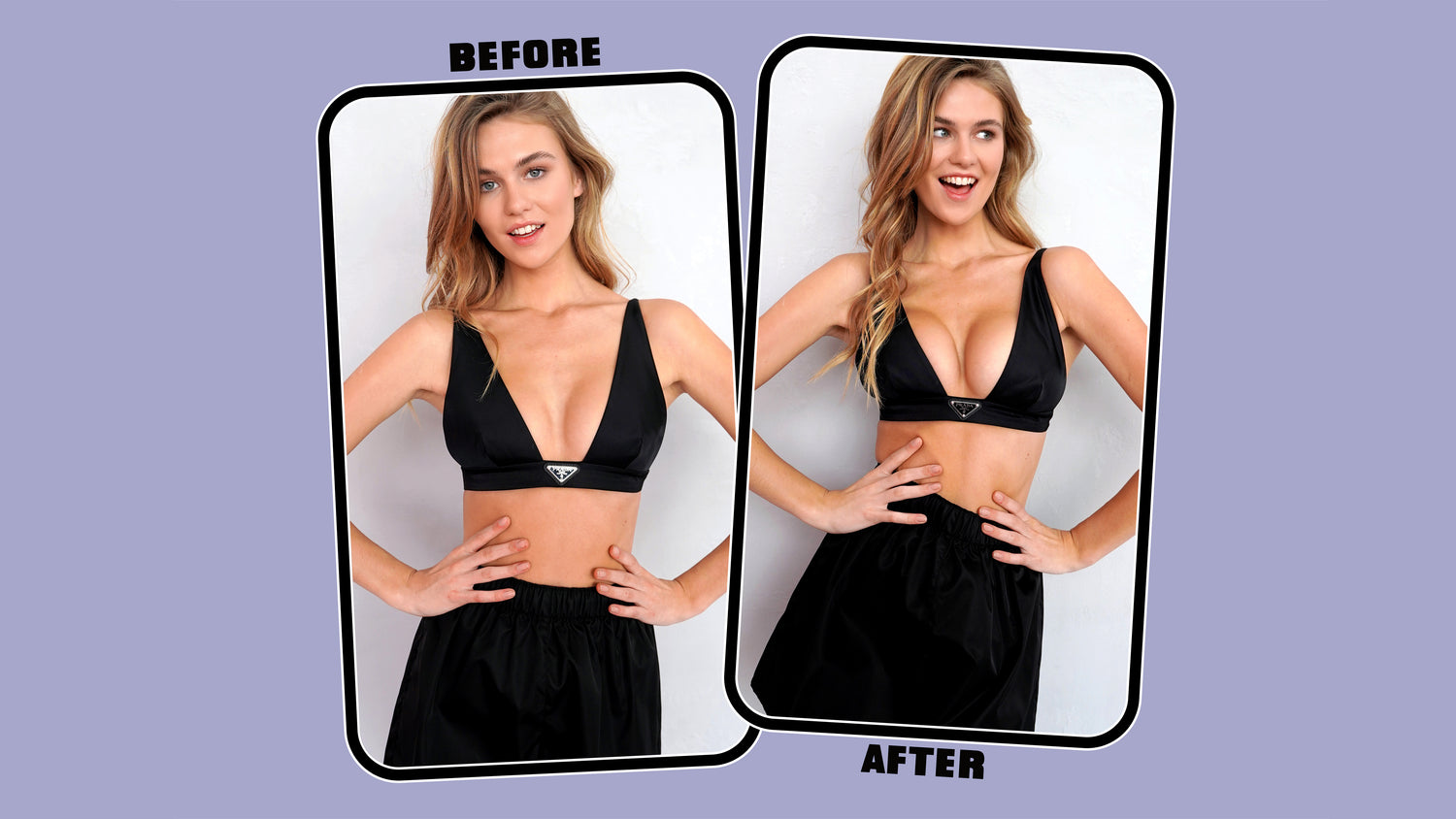 #LITCHYREADY
The Triangle Pads are double-sided adhesive for extra security. They are invisible, comfortable re-usable and sweatproof, so you can be #LITCHYREADY in no time!