sweat pads
1. Remove the two pieces of paper from the Sweat Pads.
2. Place the Sweat Pads in the armpit of your clothing item with the bigger patch on the side of your chest and the smaller side to your arm.
3. Use your fingertips to rub the Sweat Pads on the piece of clothing to make sure it is properly attached.
4. Staying LIT was never so easy.

Buy it as a set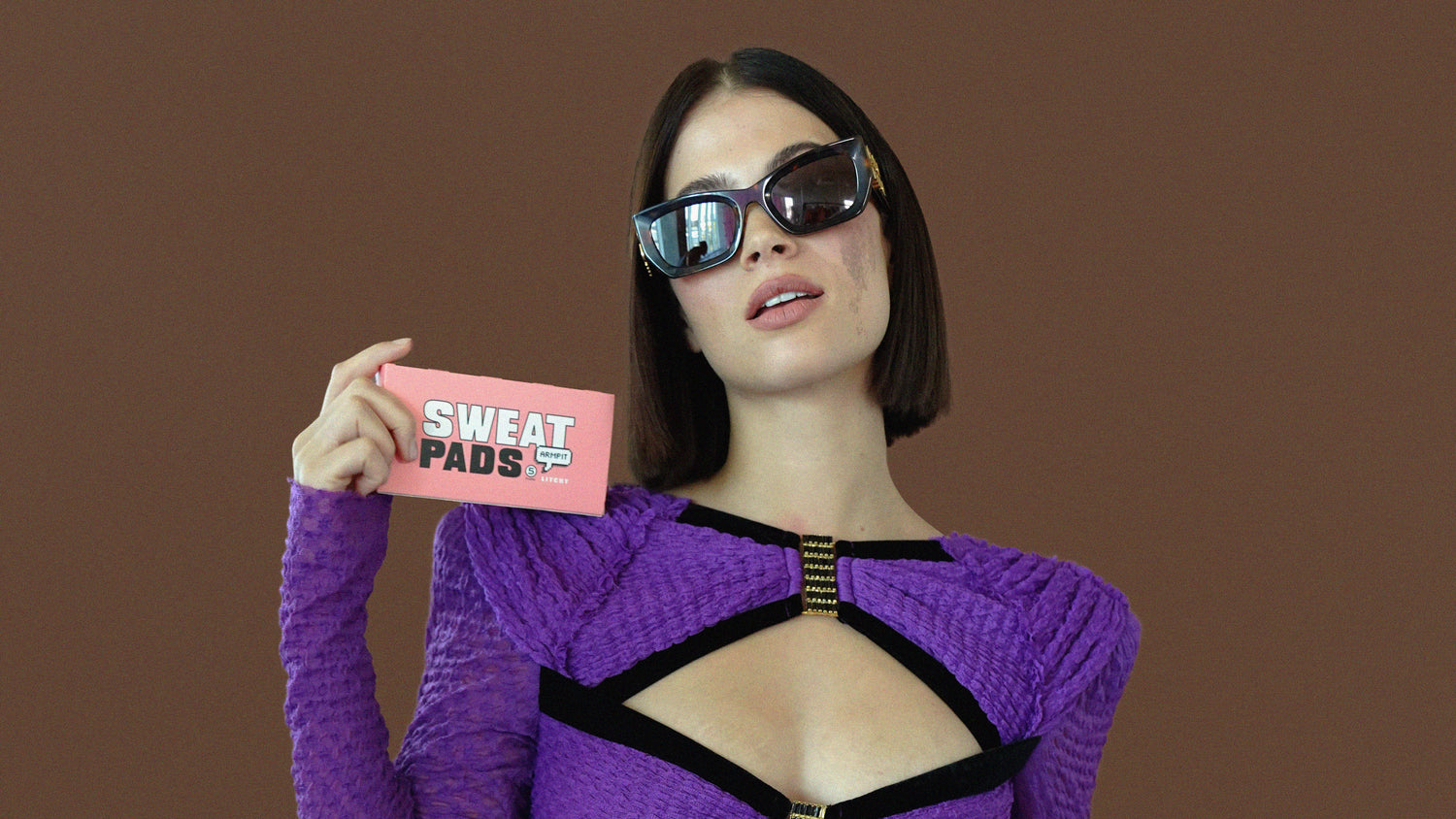 DON'T SWEAT BUT SPARKLE
Put your hands up in the air without a single care with our comfortable Sweat Pads. These strong adhesive pads are easily attached to the inside of your clothing and offer full protection from stains. They are invisible and absorbent, making sure that you won't sweat, but sparkle.

Dance like there's no tomorrow
Our one-sided adhesive Sweat Pads are designed for all sizes. They are made of 100% polyurethane, sweat and water resistant and easy to remove. They come in 5 pairs.